Massive Win for Victoria Hotspurs
GFA BOV Gozo Football League Division I (MD 9) – Fri 16 Dec 2022 – Gozo Stadium
Victoria Hotspurs FC– FT (1-0) – Ghajnsielem FC
Referee: Darryl Agius
19' (1-0) Etienne Xiberras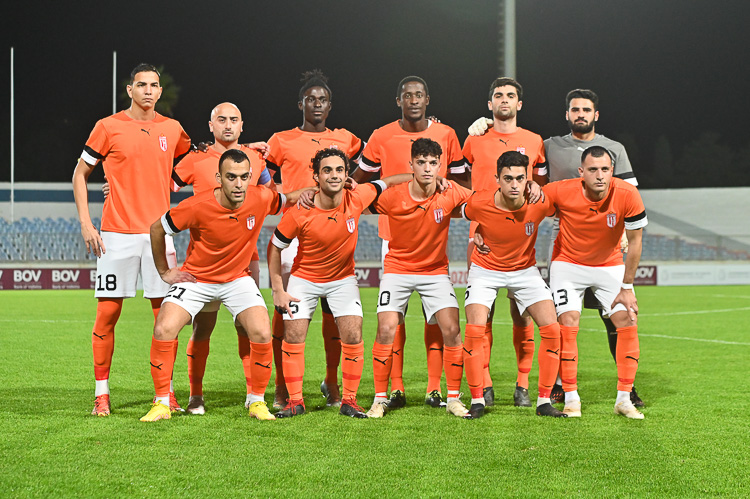 Victoria H:
K. Barbara, D.C. Kassekar, O. Cremona, J. Azzopardi, L. Farrugia (S. Sillato), D. Hili, E.R. Okpokwu, A. Xiberras (J. Pace), L. Mancuso Lemos Santos Ferreira, A. Debrincat (C. Caruana), E. Xiberras.
In the first match from Match Day-9 of the BOV Gozo Football League of the first division, Victoria Hotspurs obtained three precious points from a close win over Ghajnsielem. With this result, the Hotspurs managed to move away from the bottom of the table for the first time this season, while Ghajnsielem conceded their fourth defeat from nine matches and missed an opportunity to reduce their gap from the challengers for the title. The Blacks are now seven points away from the top position and with this result, they may have compromised their ambition to win the title.
Timeline:
The Hotspurs had a better start and surprised their opponents with effective pressing in the midfield. Ghajnsielem struggled to come out of their defence and their offensive play was often sterile. Victoria took the lead midway through the first half and continued to be the better side on the field until the break.
3' Ghajnsielem's goalie Adrian Parnis was well placed and neutralised a low shot from outside the area by Damon Hili.
7' The Hotspurs could have capitalised better when an attempt by Andrea Debrincat was blocked by the defence and the ball arrived to an unmarked Ebube Ralph Okpokwu but the latter hit badly and the ball ended away from goal.
12' Ghajnsielem had their first attempt towards Victoria's goal through a header by Patrick Dis Santos Cruz following a cross by Joao Pedro Oliveira Santos that ended over the crossbar.
16' Victoria was again dangerous through a low shot by Lucas Mancuso from a free kick that ended wide.
18' The Blacks operated a dangerous break when Michael Bezzina released Patrick Dis Santos Cruz, the latter entered the area but his low shot was well saved by goalie Kyle Barbara.
19' (1-0) The Hotspurs opened the score when Damon Hili delivered the ball inside Ghajnsielem's area from a free kick, Victoria's Lucas Farrugia headed badly but the ball arrived to Etienne Xiberras at the edge of the area who surprised the goalkeeper with a fine strike.
24' Ghajnsielem replied with a first-timer from outside the area by Alberto Xuereb, following a clearance by Victoria's defence, that ended just wide.
40' Victoria's Ebube Ralph Okpokwu missed an opportunity to add another goal for his side but his header following a free kick by Damon Hili ended wide.
43' Victoria's goalie Kyle Barbara was called to make an excellent intervention to block an attempt directly from a free kick by Ghajnsielem's Claudio Henrique Da Silva Barbosa.
44' The Blacks went closest to level the score before half time but a header by Patrick Dos Santos Cruz from a corner kick by Joao Pedro Oliveira Santos ended wide.
45+1' The Hotspurs threatened Ghajnsielem's defence with a shot from a long distance by Lucas Mancuso but the ball ended wide.
HT (1-0)

Second Half
Ghajnsielem increased their efforts in an attempt to recover the deficit but the Hotspurs were well deployed at their defence and tried to keep their area clear from danger. As a result, the match became much more interesting as the outcome was uncertain.
4' Victoria's goalie was called to make a good save to block an effort by Claudio Henrique Da Silva Barbosa and from the same action Ghajnsielem protests for alleged handling by Victoria's defence.
9' The same goalkeeper once again distinguished himself and denied Ghajnsielem from scoring the equaliser when he managed to save a close ranged attempt by Patrick Dos Santos Cruz following a free kick by Joao Pedro Oliveira Santos.
Victoria's defence continued to resist Ghajnsielem's reaction, while the Blacks continued to be erratic in their finishing.
20' A low shot by Claudio Henrique Da Silva Barbosa after receiving from Patrick Dios Santos Cruz ended wide.
As time passed by Victoria increased their confidence and managed to deny scoring opportunities to their opponents until the end of the encounter.
FT (VH 1 – GHJ 0)
Match Report: Gozo FA
Photos: Paul Scicluna
Next match
1

days

9

hrs

9

mins

16

secs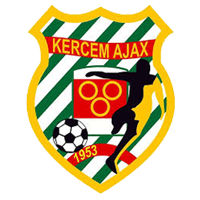 Kercem Ajax

Victoria Hotspurs F.C.
29/01
BOV GFL
Gozo Stadium | 13:00
Latest results
BOV GFL
Gozo Stadium | 23 January 2023

3 - 4
Victoria Hotspurs F.C. v Qala St Joseph F.C.
Fixtures 2018/2019
BOV GFL
Gozo Stadium | 13:00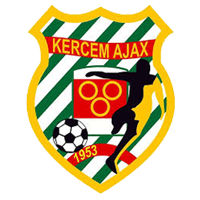 29/01

Kercem Ajax v Victoria Hotspurs F.C.