Victoria Hotspurs Present Squad for Season 2022/2023
Victoria Hotspurs presented the squad for the upcoming 2022/2023 season during the Team Presentation event held at the club on the 1st of September.
New Signings;
Liam Gatt – Goalkeeper
George Borg – Defender
Samuel Sillato – Defender
Lucas Mancuso – Defender
Dimitri Christian Kassekar – Defender
Dylan Bellotti – Midfielder
Joey Grech – Midfielder
Elton Da Silva – Attacker
Full Squad;
Goalkeepers – Own Attard, Liam Gatt
Defenders – George Borg, Samuel Sillato, Jason Pace (Captain), Justin Azzopardi (Vice Captain), Dimitri Christian Kassekar, Lucas Mancuso, Oliver Cremona.
Midfielders – Dylan Bellotti, Joey Grech, Gabriel Olimpio, Adrian Xiberrras, Damon Hili, Christian Vella, Ettiene Xiberras.
Attackers – Adrea Debrincat, Elton Silva, Lucas Farrugia.
Technical Staff;
Head Coach – Marco Markovic
Assistant Coach – Marko Jakovljevic
Goalkeepers Coach – Mark Grima
Team Manager – Marvin Buttigieg
Paramedic – Alfred Xerri
Kit Managers – Luke Farrugia, Oliver Farrugia
Next match
2

days

9

hrs

11

mins

41

secs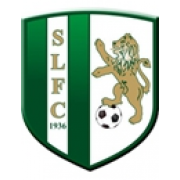 Sannat Lions F.C

Victoria Hotspurs F.C.
07/10
BOV GFL
Gozo Stadium | 18:00
Latest results
BOV GFL
Gozo Stadium | 26 September 2022
3 - 1

Qala St Joseph F.C. v Victoria Hotspurs F.C.
Fixtures 2018/2019
BOV GFL
Gozo Stadium | 18:00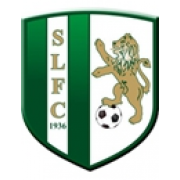 07/10

Sannat Lions F.C v Victoria Hotspurs F.C.