Dramatic win against Kercem Ajax
Victoria H:
D. Spiteri, E.R. Serrano Valero, C. Vella, D. Hili, J. Azzopardi, A. Debrincat (J. Pace), L. Farrugia (A. Xiberras), O.G. Fernandes, J. Tabone, E. Xiberras, R. Blandon Rendon.
Victoria Hotspurs earned three points from a dramatic 3-2 win over Kercem Ajax and extended their good run in the third round of the championship so that they consolidated a more respectable fourth place on the standings.
This was a clash between two teams who did not have any particular pressure but they were both aiming to obtain the win to end the championship in the best possible position on the table. Kercem, who is currently at third place on the standings, once again produced more offensive play than their opponents but they missed some very good scoring opportunities due to erratic finishing and some very good saves by Victoria's goalie Daniel Spiteri. The Hotspurs, who had some regular layers missing due to suspensions and injuries, were very pragmatic in their approach as they protected their area and were dangerous almost every time that they managed to enter Kercem's territory.
As a result, the match turned out to be very entertaining with various scoring opportunities and with an uncertain outcome until the final whistle.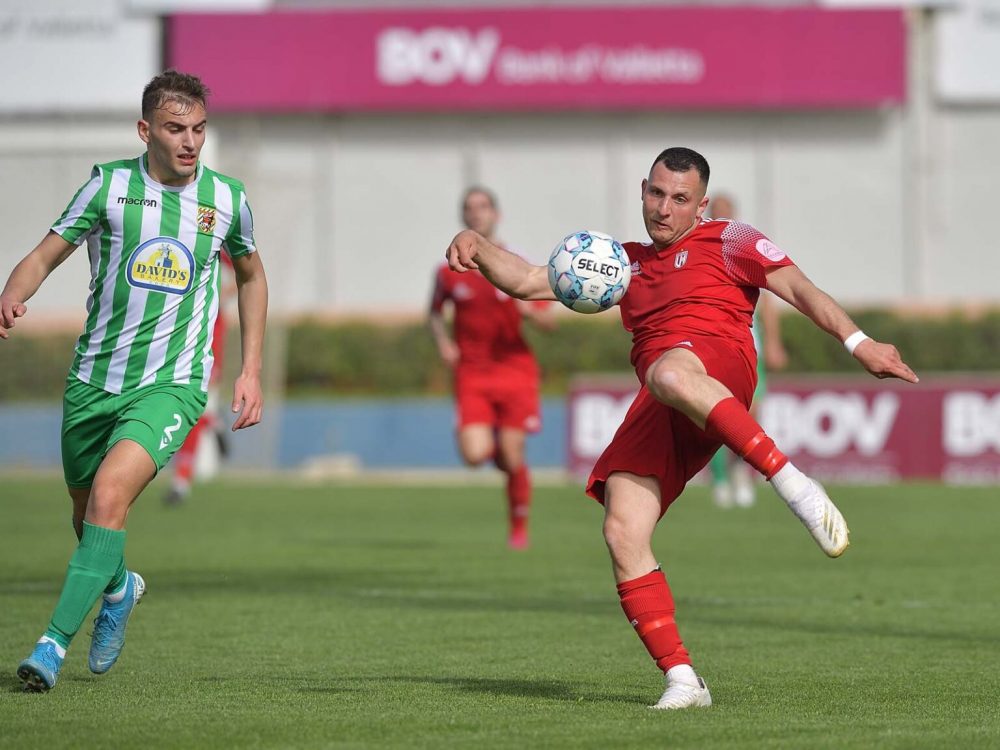 Timeline
Kercem took command of play from the first minutes of play but failed to convert their superiority in goals so that the Hotspurs remained in contention and the first half ended in a draw of two goals.
2' Kercem went very close to scoring an early goal but a shot by Wesley Simeao Dos Santos was blocked to a corner by the defence.
5' The Ajax missed another good scoring opportunity when Andrew Mizzi delivered a cross from the right flank but a close-range header by Euller Da Silva Rodrigues ended wide.
8' A free-kick by Kercem's Sebastien Martinez Turizo ended high.
14' Kercem had another opportunity to create danger when they won a free-kick from just outside the area but the attempt by Euller Da Silva Rodrigueverted from the spot-kick.
s was partially saved by goalie Daniel Spiteri and from the rebound, Wesley Simeao Dos Santos concluded wide.
17' The Hotspurs replied through a dangerous break when Robinson Blandon Rendon entered Kercem's area and turned around the goalkeeper but his attempt from an angled position ended on the side of the net.
18' (1-0) penalty The Hotspurs were awarded a penalty when an attempt by Robinson Blandon Rendon was handled by central defender Nicholas Inguanez and the same Colombian striker con
Kercem were shocked and failed to produce an immediate reaction.
28' The Hotspurs could have doubled the score when Lucas Farrugia entered Kercem's area with a personal action but his attempt toward goal was deflected by goalie Gaetano Bugeja and Victoria's Olimpio Gabriel Fernandes headed badly from a close distance and the ball ended wide.
32' Kercem could have capitalised better when Nathaniel Mercieca delivered a low cross from the left flank but the ball passed in front of Victoria's goal without any striker ready for the tap-in.
35' The Hotspurs replied with a free-kick from long distance by Damon Hili that was saved to a corner by goalie Gaetano Bugeja.
40' (1-1) Kercem scored the equaliser when Wesley Simeao Dos Santos passed through Victoria's rearguard with personal action and released Joshua Buttigieg who fired a fine shot towards the far corner that ended out of the reach of Victoria's goalie.
HT (1-1)
Second Half
Ajax tried to maintain their momentum after the break but conceded another goal during the opening minutes and had to struggle to recover the deficit. The Ajax did not manage to conserve the positive result while the Hotspurs expressed their experience and clinched the win by scoring the decisive goal from a counter break.
1' Kercem operated a dangerous action through a personal initiative by Sebastien Martinez Turizo who passed through Victoria's rearguard but concluded wide from an ideal position.
6' (2-1) The Hotspurs regained the lead when Damon Hili passed from the left-hand side, entered the area and from his low pass Christian Vella placed in goal with a low shot.
9' The Hotspurs could have capitalised better when Robinson Blandon Rendon passed Victoria's defence and released Damon Hili but the latter hesitated and had his shot that was blocked by the defence.
10' Kercem's goalie Gaetano Bugeja was well placed and saved with difficulty a shot from close distance by Robinson Blandon Rendon.
17' Kercem could have levelled the score when Euller Da Silva Rodrigues produced effective pressure on Victoria's goalie and deflected the clearance so that substitute Chris Camilleri took the ball and passed to Andrew Mizzi but the latter hit badly from a good position the goalkeeper blocked the attempt and the defence cleared the danger from the area with difficulty.
24' Kercem were again dangerous through a strike by Chris Camilleri that ended just high.
25' Victoria's goalie Daniel Spiteri was at the right place and neutralised a low shot by Euller Da Silva Rodrigues.
28' The same goalkeeper made an important intervention to defend the lead as he managed to block a low shot by Andrew Mizzi who was released inside Victoria's area by Wesley Simeao Dos Santos.
30' Kercem's Chris Camilleri had an attempt directly from a free-kick from an angled position that was well saved by goalie Daniel Spiteri.
Kercem kept insisting.
37' Victoria's goalie Daniel Spiteri was again called to make an important save to block a close-range shot by Chris Camilleri.
39' The same goalkeeper continued to be the protagonist for his side as he managed to save in two attempts a shot from close distance by Sebastien Martinez Turizo following a cross by Wesley Simeao Dos Santos.
42' (2-2) Kercem's efforts were rewarded by scoring the second equaliser when Henrique Santana Motta produced a prolonged personal action and released Euller Da Silva Rodrigues who controlled well and fired in goal from an ideal position.
44' (3-2) Kercem's joy was short-lived as the Hotspurs regained the lead when Robinson Blandon Rendon entered Kercem's territory in a counter break, entered the area and placed in goal with a low drive as the goalkeeper left his position in an attempt to block the danger.
45+3' The Hotspurs could have made sure of the win when they operated a counter break where Damon Hili released Robinson Blandon Rendon
Photos: Gozo FA
Match Report: Gozo FA
Next match
Latest results
BOV GFL
Gozo Stadium | 29 April 2022

3 - 1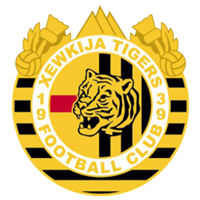 Victoria Hotspurs F.C. v Xewkija Tigers F.C.
Fixtures 2018/2019