Coach Shaun Bajada obtain UEFA B Diploma
The President, Committee and Players of Victoria Hotspurs FC congratulate Coach Shaun Bajada upon the achievement of the UEFA B Diploma.
Beneath are Mr. Bajada's comments;
"I am very glad to have been selected as one of the recipients of 'Malta Sport Scholarships'. I would like to publicly show my gratitude to 'Malta Sports Scholarships' for their generous financial support which facilitated my furthering of a higher education in coaching.
I am a footballer and coach who plans to pursue a career in coaching. I have achieved the 'UEFA B' Diploma and plan to do the 'Pro-License' in the coming future. After my football career as a player-coach, I intend coaching in higher divisions, hoping to inspire other young footballers to pursue their dream in football. By awarding me the Sport Scholarship, I can concentrate on what is important for me, sports.
The financial generosity allowed me to be one step closer to my goal and has inspired me to help others by giving back to the community.
I sincerely hope to be able to assist youths achieve their goal just as 'Malta Sports Scholarships' helped me". Shaun Bajada
Next match
Latest results
BOV GFL
Gozo Stadium | 29 April 2022

3 - 1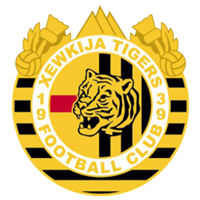 Victoria Hotspurs F.C. v Xewkija Tigers F.C.
Fixtures 2018/2019