Easy Win for Hotspurs in the GFA Cup Preliminary Round
23 October 2021
BOV GFA Cup Prel Rd Kercem Arkafort Stadium
Victoria Hotspurs FC : 5
Xaghra United FC : 0
3' (1-0) o.g. Savio Galea
23' (2-0) Olimpio Gabriel Fernandes
32' (red card) Leonard Camilleri (XU)
41' (3-0) Kakra Boakye-Mensa
48' (4-0) Andrea Debrincat
72' (5-0) Damon Hili
Victoria H:
O. Attard, E. Serrano Valero (J. Azzopardi), C. Attard, C. Vella (A. Debrincat), D. Hili, K. Boakye-Mensa (C. Cardona), A. Azzopardi (J. Pace), O.G. Fernandes (K. Suso Kebba), J. Tabone, E. Xiberras, O. Cremona.
Victoria Hotspurs booked a place in the quarter final stage of the BOV GFA Cup with a handsome win over second division side Xaghra United. In this match the Hotspurs were aiming to gain some confidence following a series of disappointing results.

Timeline:
As expected Victoria took command of play and capitalised immediately form the mistakes committed by Xaghra's defence. The Citizens also took full advantage when Xaghra were reduced to ten players and administered their comfortable led with authority.
3' (1-0) o.g. – The Hotspurs had an excellent start and opened the score when Xaghra's defender Savio Galea headed badly inside his area in an attempt to clear a cross by Kakra Boakye-Mensa, and the ball passed over the goalkeeper and ended in the upper corner of the net.
11' Xaghra replied through a shot from outside the area by Milos Perisic that ended wide.
23' (2-0) The Hotspurs doubled the score when Xaghra's rear guard failed to clear the ball form the area and Olimpio Gabriel Fernandes took advantage of the situation and placed into an open goal with a half volley.
32' (red card) Xaghra were reduced to ten players when goalie Leonard Camilleri was sent off for retaliation on substitute Andrea Debrincat following a corner action.
39' (protests for penalty) Xaghra protested for a penalty, alleging handling, when a strike by Milos Perisic was blocked in front of the goalmouth by central defender Elkin Serrano Valero.
40' The Hotspurs replied in the following action through a break by Kakra Boakye-Mensa but from his cross, Andrea Debrincat had his shot that was blocked by substitute goalkeeper Aiden Debono.
41' (3-0) The Hotspurs scored the third goal that arrived from a personal action by Kakra Boakye-Mensa from an angled position that surprised completely Xaghra's keeper.
45'+2' The Hotspurs could have gone to the break with a larger score but a strike from outside the area by Olimpio Gabriel Fernandes was partially blocked by the goalkeeper and from the rebound the ball arrived to Andrea Debrincat who saw his shot that defeated the goalkeeper but was headed by defender Emmanuel Galea, who risked committing an own goal. However, the ball hit the post and the defence cleared the danger so that the score remained unchanged.
HT (3-0)
The match lost much of the interest after the resumption as Victoria continued to dominate play and the qualification was practically achieved by the end of the first half.
3' (4-0) Victoria scored the fourth goal when an attempt by Damon Hili following a cross by substitute Christian Cardona hit the woodwork and from the rebound Andrea Debrincat concluded in goal from close distance.
The Hotspurs kept the pressure on Xaghra's rear guard but they were often erratic in their last passes.
27' (5-0) Victoria socred another goal that arrived through a low shot by Damon Hili following a personal action.
33' The Hotspurs were again dangerous through a shot by Jason Pace that ended just wide.
38' Xaghra had two consecutive opportunities in the space of one minute, to score a consolation goal but on the two occasions, shots on separate actions by Luke Attard ended away from goal.
43' Xaghra's goalie Aiden Debono was called to make a good save to turn to a corner a low shot by Christian Cardona.
FT (VH 5 – XU 0)

Match Report: Gozo FA
Photos: Paul Scicluna
Next match
6

days

11

hrs

57

mins

40

secs

Victoria Hotspurs F.C.
Zebbug Rangers
07/12
Malta FA Trophy
Gozo Stadium | 18:30
Latest results
BOV GFL
Gozo Stadium | 30 November 2021

5 - 2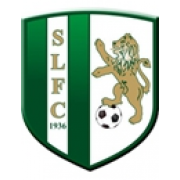 Victoria Hotspurs F.C. v Sannat Lions F.C
Fixtures 2018/2019
Malta FA Trophy
Gozo Stadium | 18:30

07/12
Victoria Hotspurs F.C. v Zebbug Rangers
BOV GFL
Gozo Stadium | 15:00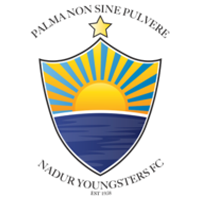 18/12

Nadur Youngsters F.C. v Victoria Hotspurs F.C.