First Defeat for Victoria Hotspurs
This was the main match of the weekend as the two sides were seeking to obtain the first win in the championship after obtaining a point each from their respective opening match. Nadur were favourites to obtain the full points as stake but although they enjoyed more possession, the Hotspurs were well deployed, limited the danger on their goal and also operated effective break which created serious danger to Nadur's goalie. The turning point of the encounter was probably mid-way through the second period when the Hotspurs missed at least two open scoring opportunities, due to difficult interventions by the goalkeeper and failed to take advantage when Nadur were reduced to ten players. The latter clinched the win with a goal that arrived ten minutes from the end of the match and when there not much time left for the Citizens to save the result.
Timeline
Nadur struggled to take command of play as the Hotspurs were well deployed at their defence. The Hotspurs operated mainly with counter breaks and as a result the two defensive departments prevailed over the respective strikers and the actions at goal were very rare.
37' The first serious attempt at goal arrived from Nadur through a shot form an ideal position that was well blocked by goalie Daniel Spiteri.
38' The Hotspurs had an immediate reply and Kebell Suso Kebba entered Nadur's area but hesitated to conclude and his final shot was neutralised by Nadur's keeper Steve Sultana.
39' Victoria's goalie Daniel Spiteri was again called to make a good save following a shot from the edge of the area by Stefan Cassar.
45+3' The Hotspurs could have created more danger but a cross shot by Christian Attard passed in front of the goal but there were no strikers who could connect.
45+5' Just before half time a strike form outside the area by Etienne Xiberras missed the target.
HT (0-0)
For the second period play continued to be well contested as Nadur continued to hold more possession but the Hotspurs maintained their composure and were also effective with their breaks.
2' Victoria created the first scoring opportunity of the second half but a strike from outside the area by Olimpio Gabriel Fernandes ended over the crossbar.
5' Nadur replied with a low shot from outside the area by Ederson Bruno Domingos that got a deflection but goalie Daniel Spiteri was well placed and neutralised the danger.
13' Nadur were dangerous through a header by substitute Joseph Zammit from a corner kick by Ederson Bruno Domingos that ended just high.
15' Nadur lost a golden scoring opportunity when Gennro Hili delivers a low cross form the left flank, Marcelo Barbosa let the ball arrive to an unmarked Stefan Cassar but the latter had his closed ranged shot that was blocked by goalie Daniel Spiteri.
29' Nadur's goalie kept his side in contention when he made two consecutive saves to deny Victoria from taking the lead. In the first occasion the goalkeeper partially saved a shot from outside the area by Etienne Xiberras and from the rebound the effort by Kebell Suso Kebba was again blocked by goalie Sultana.
31' In another occasion for Victoria a header by Elkin Serrano Valero was well saved by Nadur's goalie Steve Sultana.
32' (red card) Nadur ended playing with ten players when striker Ederson Bruno Domingos was shown a second yellow card for a foul in the midfield.
35' (0-1) Nadur, however, scored the decisive goal despite playing with a player less when Victoria's defence intercepted badly an initiative inside the area by Nadur's Judavin Flor Da Silva, the attempt by took a deflection by a defender and arrived to an unmarked Marcelo Barbosa who placed easily in goal from close distance.
Next match
5

days

15

hrs

27

mins

51

secs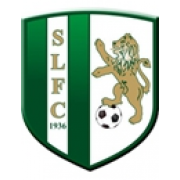 Sannat Lions F.C

Victoria Hotspurs F.C.
30/10
1st Division KO
Kercem Arkafort Stadium | 17:00
Latest results

Kercem Arkafort Stadium | 23 October 2021

5 - 0
Victoria Hotspurs F.C. v Xaghra United
Fixtures 2018/2019
1st Division KO
Kercem Arkafort Stadium | 17:00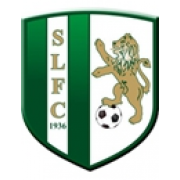 30/10

Sannat Lions F.C v Victoria Hotspurs F.C.