Victoria Hotspurs make it three in a row.
GFA BOV Gozo Football League Division I – Match Day 3 Gozo Stadium
Oratory Youths FC : 1
Victoria Hotspurs FC : 3
19' (0-1) Shaun Attard
23' (0-2) penalty Rodrigo Ost Dos Santos
25' (0-3) Christian Attard
35' (1-3) Karolis Chvedukas
Victoria Hotspurs registered their third win from the first three matches in the BOV Gozo Football League of the first division from the match against Oratory Youths.  Victoria's win matured with three goals scored in the space of six minutes midway through the first half, during a patch of play when they capitalised from the experience of their players and as a result they paved the way to put their minds at rest from the three points.  The Hotspurs dominated over their opponents during the first half hour of play but as time passed by they seemed over confident and allowed Oratory to produce a reaction.  In this match the Hotspurs were expected to hold control of play throughout the encounter but they ended up suffering pressure form Oratory's offensive play during the second period and the defensive department were often in difficulty to clear the ball from the danger area.
Next match
Latest results
BOV GFL
Gozo Stadium | 29 April 2022

3 - 1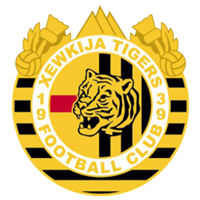 Victoria Hotspurs F.C. v Xewkija Tigers F.C.
Fixtures 2018/2019