Victoria Hotspurs Losses A Chance To Gain Top Spot In The League
GFA BOV Gozo Football League Division I – Match Day 4 Gozo Stadium
Ghajnsielem FC : 2
Victoria Hotspurs FC : 1
5' (1-0) Johnny Camilleri
21' (red card) Joseph Mario Vella (VH)
56' (1-1) Henrique De Souza Maciel
65' (2-1) Sam Frank Bajada
67' (red card) Henrique De Souza Maciel (VH)
In the most important match of the weekend from the top flight Ghajnsielem obtained a 2-1 win over Victoria Hotspurs and with the points obtained they took command of the table.  This was a clash between two contenders for the title and therefore the two teams were aiming to obtain the three points at stake.  The match turned out to be well contested and despite the fact that the Hotspurs played the last part of the match with two players less on the field the outcome remained uncertain until the final stages.
The Blacks paved the way to the win with a goal scored during the early stages of the encounter and managed to retain composure when they conceded the equaliser so that they had the ability to regain the lead and administered play for the rest of the match.  With this win Ghajnsielem not only confirmed their ambitions to be among the top teams but also showed that they have the potential to be serious challengers for the main honour.  On the other hand, this result was a setback for the Hotspurs as they conceded the first defeat after three consecutive wins and also because the missed the opportunity to move over the same Ghajnsielem on the table.
Next match
Latest results
BOV GFL
Gozo Stadium | 29 April 2022

3 - 1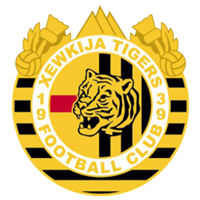 Victoria Hotspurs F.C. v Xewkija Tigers F.C.
Fixtures 2018/2019