Victoria Hotspurs win derby
Victoria Hotspurs extended their good start this season and registered a 4-1 win over SK Victoria Wanderers on Match Day 2 of the BOV Gozo Football League of the first division.  This was the second consecutive win with a large score for the Hotspurs and confirmed their strong potential to be among the teams who could challenge for the main honour.  In this derby match the Hotspurs scored two goals in each half and they were practically in control of the win at an early stage of the encounter.  On the other hand the Wanderers conceded the second defeat from the first two matches of the championship where they showed that they lack from experience and strength to be more competitive with the top teams in the category.
GFA BOV Gozo Football League Division I – Match Day 2 Gozo Stadium
Victoria Hotspurs FC : 4
SK Victoria Wanderers : 1
28' (1-0) penalty Rodrigo Ost Dos Santos
30' (2-0) Shaun Attard
56' (penalty missed – saved) Audgustine James Obaje (SKVW)
68' (3-0) Christian Mercieca
74' (3-1) Audgustine James Obaje
77' (4-1) Henrique Maciel
Next match
Latest results
BOV GFL
Gozo Stadium | 29 April 2022

3 - 1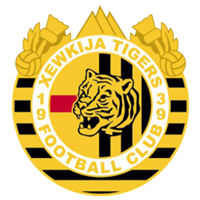 Victoria Hotspurs F.C. v Xewkija Tigers F.C.
Fixtures 2018/2019