Victoria Hotspurs consolidate their third place with a fine win
Victoria Hotspurs FC : 5
Xaghra United FC : 1
8' (1-0) Emiliano Patricio Lattes
15' (penalty missed – saved) Luis Andre De Melo Lima (XU)
18' (2-0) Elton Aleksandre Da Silva
25' (red card) Adrian Parnis (VH)
28' (2-1) penalty Rodrigo Ost Dos Santos
63' (3-1) o.g. Savio Galea
68' (4-1) Emiliano Patricio Lattes
77' (red card) Savio Galea (XU)
88' (5-1) Francesco Marra
Victoria Hotspurs registered a 5-1 win over Xaghra United in the penultimate match of the second round for the two sides and with the points obtained the Citizens took full advantage of the defeat conceded by Ghajnsielem so that they extended their lead over the dame Ghajnsielem on the table to four points. The match was well contested for most of the time as both Victoria and Xaghra needed the points for different reasons. At the end, Xaghra left the field of play without a point and ended Match-Day 13 sharing the bottom of the table with Gharb Rangers.
Next match
Latest results
BOV GFL
Gozo Stadium | 29 April 2022

3 - 1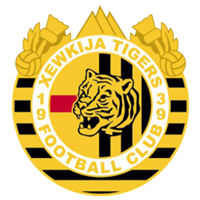 Victoria Hotspurs F.C. v Xewkija Tigers F.C.
Fixtures 2018/2019