Ghajnsielem turn a defeat into a win.
Ghajnsielem FC : 3
Victoria Hotspurs FC : 1
19' (0-1) Christian Mercieca
45' (penalty missed – saved) Igor Nedeljkovic (GHJ)
45' (1-1) Igor Nedeljkovic
76' (2-1) Igor Nedeljkovic
90' (red card) Elton Da Silva (VH)
90+2' (3-1) Michael Bezzina
Ghajnsielem earned an important win over Victoria Hotspurs and with the points obtained they reduced their gap from the same Hotspurs on the table so that the teams remain in contention for the third spot on the table. The match was well contested where each side prevailed over the other for a half each. The Hotspurs held command of play for most of the first half but they found it very difficult to convert their territorial supremacy in goals so that they ended up conceding the equaliser on the stroke of half time and also conceded Ghajnsielem's play throughout the second period. As a result Ghajnsielem's win was deserved and they were also rewarded for their determination to make up for the defeat conceded in their previous match of the championship. In this win, their striker Igor Nedeljkovic scored a brace and consolidated his leadership as the top scorer of the championship with twenty goals from fourteen matches.
Next match
Latest results
BOV GFL
Gozo Stadium | 29 April 2022

3 - 1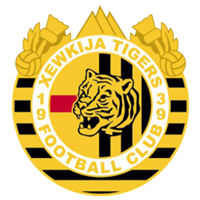 Victoria Hotspurs F.C. v Xewkija Tigers F.C.
Fixtures 2018/2019