Victoria Hotspurs F.C Earn The Third Spot.
Victoria Hotspurs FC : 5
Gharb Rangers FC : 0
11' (1-0) Christian Mercieca
41' (2-0) Henrique Maciel
54' (3-0) Emiliano Patricio Lattes
62' (4-0) Christian Mercieca
90+2' (5-0) Emiliano Patricio Lattes
Victoria Hotspurs confirmed their good moment of form with a 5-0 win over bottom placed Gharb Rangers. With the points obtained Victoria Hotspurs regained the third spot on the table, although they remain far away from the current leaders and therefore they are not in a position to be considered as potential challengers for the title. The Hotspurs dominated over their opponents throughout the encounter. The protagonists in Victoria's win were Christian Mercieca and Emiliano Lattes who marked their respective positive performance by scoring two goals each
Next match
Latest results
BOV GFL
Gozo Stadium | 29 April 2022

3 - 1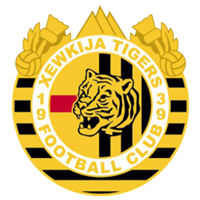 Victoria Hotspurs F.C. v Xewkija Tigers F.C.
Fixtures 2018/2019