Victoria Hotspurs F.C Dominate Nadur Youngster F.C
Victoria Hotspurs FC: 2
Nadur Youngsters FC : 0
13' (1-0) Elton Alexandre Da Silva
52' (2-0) Elton Aleksandre da Silva
In the main match of Match-Day 11, reigning champions Victoria Hotspurs defeated current leaders Nadur Youngsters so that they recovered from a difficult phase where they dropped points that pushed them away from the possibility to be among the challengers for the title. In this match, Nadur saw more of the ball for long stretches, but the Youngsters failed to convert their play into scoring opportunities so that the Hotspurs managed to keep control of play, they also capitalised from their scoring opportunities and left the field of play with the full points at stake. With this result, Nadur dropped their first points in the championship after ten consecutive wins from the first ten matches in the championship and re-opened the opportunity to their closest rivals to remain in contention for the title.
Next match
Latest results
BOV GFL
Gozo Stadium | 29 April 2022

3 - 1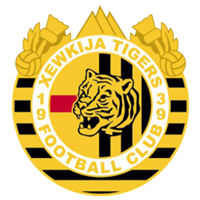 Victoria Hotspurs F.C. v Xewkija Tigers F.C.
Fixtures 2018/2019