Victoria Hotspurs With A Handsome Win
Gharb Rangers FC : 1
Victoria Hotspurs FC : 6
17' (0-1) Christian Mercieca
45+1' (0-2) Emiliano Lattes
62' (0-3) Emiliano Lattes
68' (0-4) Christian Mercieca
72' (1-4) Pablo Vinicius Ferreira
80' (1-5) Emiliano Lattes
82' (1-6) Christian Mercieca
The Hotspurs were determined to make up for a disappointing start in the championship despite the fact that for this match they had their prolific striker Elton Da Silva missing due to a suspension.  The reigning champions dominated throughout the encounter. They paved the way to the large win with two goals scored during the first half and justified their superiority by scoring on four other occasions during the second period.  Victoria's Christian Mercieca and Emiliano Lattes were the main protagonists of the encounter by scoring three personal goals.
Next match
Latest results
BOV GFL
Gozo Stadium | 11 December 2019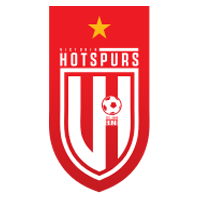 -
Victoria Hotspurs F.C. v Xaghra United F.C.
Fixtures 2018/2019