Victoria Hotspurs win derby match with early goals
Victoria Hotspurs returned to winning ways, after dropping points from a draw in their previous match of the championship, as they obtained a victory in their derby match against SK Victoria Wanderers.  Victoria Hotspurs continued to show improvement in their play since the beginning of the season and in this match, they managed to impose their superiority, particularly during the first half, when they practically put their minds at rest from the three points.  This was the second win in the championship for the reigning champions and they also remain undefeated after three matches. With this result, which was achieved through a convincing performance, the Hotspurs also regained the status of serious contenders for the third consecutive season to win the main honour in local football.  On the other hand, the Wanderers struggled to be competitive in this derby match. They were coming from a win in their previous match and were aiming to be serious challengers to their neighbours. However, the Wanderers suffered the aggressive play produced by the Hotspurs during the opening half-hour of play and compromised their possibility to obtain a positive result by conceding three goals.  The Wanderers also tried to recover the deficit during the remaining hour of play but their efforts were sterile and Victoria's rear guard controlled play with authority.
Next match
Latest results
BOV GFL
Gozo Stadium | 11 December 2019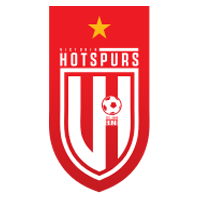 -
Victoria Hotspurs F.C. v Xaghra United F.C.
Fixtures 2018/2019