Annual General Meeting – Message from the President
I thank the committee members for electing me President of our beloved club Victoria Hotspurs for the third consecutive year. I accept this post with great pleasure, but also with great responsibility.
In my eyes, the Hotspurs club is not merely a football club but it is a center in Gozo's capital city where so many people get together to socialise under the Hotspurs flag. For those of us who are Hotspurs fans our club goes beyond being simply a football club but it represents the nerve center of social life for people residing in this area of Victoria. Whole generations of players and fans lived the magical experience of belonging to Hotspurs. Who has lived this sentiment knows what I am speaking about. The Club is made up of people who come from all walks of life, professions and political inclinations. People residing in these areas of Victoria identify themselves with Hotspurs – which is indeed a winning club but that has suffered disappointments throughout its long history. The spirit of Hotspurs is to always fight off the obstacles that come its way and return to glory thanks to its own merits. This is the beauty of our Club. After 71 years of history the Club is 'alive and kicking', filled with enthusiasm and zeal to continue to fill its followers with more joy and successes.
The years 2018-2019 brought many successes and honors to the Club. We won the GFA Supercup, the GFA 1st Division League and the GFA Cup. It was the Year of The Treble. A memorable year following that of the previous year 2017-2018. However the past is now over and done with and we must altogether – committee members, supporters and players – continue to work hard to remain protagonists of football in Gozo this coming year also.
Unity between us all has led us to the successes of the past two years and it is this unity alone that can further lead us to new successes. It is our duty to continue working together to keep the Hotspurs flag flying high.
We are Hotspurs.
Next match
Latest results
1st Division KO
Gozo Stadium | 11 March 2020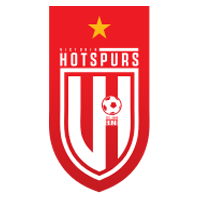 3 - 1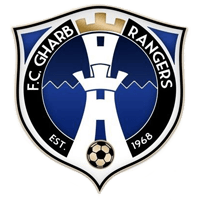 Victoria Hotspurs F.C. v F.C. Gharb Rangers
Fixtures 2018/2019