Victoria Hotspurs clinch 13th title
GFA BOV Gozo Football League Division I
Gozo Stadium – 14 April 2019
Xewkija T FC : 2 (C. Bugeja 47', S.A. Martinez Villa 53')
Grima, J. Azzopardi, M. Tabone, S.A. Mrtinez Villa, C. Antunes Pavlidis (L. Cilia), G. Hili, J. Cefai Bonnici (R. Buttigieg), J.M. Vella, J. Saliba (C. Bugeja), M. Stojanovic, D. Bogdanovic.
Victoria H FC : 7 (E.A. Da Silva 3', 86', 89'; H. De Souza Maciel 12', 32'; C. Mercieca 50', E.P. Lattes 84')
Parnis, F. Apap, L. Grima, C. Mercieca (A. Mizzi), J. Pace, J. Bajada, S.P. Bajada (J. Azzopardi), H. De Souza Maciel (M. Bezzina), D. Sowatey, E.A. Da Silva, E.P. Lattes.

MATCH REPORT
Victoria Hotspurs registered an impressive 7-2 win over Xewkija Tigers in the penultimate match of the championship for the two sides and with the points obtained they became mathematically champions of Gozitan football for the second consecutive season and for the 13th time in the club history.  The Hotspurs needed a point from this match to be mathematically sure to retain the main honour in Gozitan football for another season but all the players, officials and supporters were determined to earn their success through a win. The Citizens came out more aggressive and scored three goals during the first half despite having skipper Ferdinando Apap sent off just before the half hour mark.  After the break the Hotspurs resisted well to Xewkija's reaction and made sure of the win with three late goals. With this result then Hotspurs confirmed their superiority in the BOV Gozo Football League of the first division for another season as they managed to obtain eighteen wins from twenty matches, they were the team who conceded less goals and had an excellent forward line where Brazilian striker Elton da Silva remain the hot favourite to win the top scorer table as he scored twenty-eight goals.

The Hotspurs could have opened the score in the second minute of play as Shaun Bajada passed to an unmarked Christian Mercieca who saw his low shot from close distance that ended wide.  However, one minute later Victoria opened the score as a curling shot by Elton Da Silva got a deflection by a defender and the goalkeeper, the ball hit the post and ended into an open goal.  Xewkija continued to suffer Victoria pressure during the opening minutes and on 12 minutes Xewkija's goalie Mark Grima was called to make a good intervention to block a shot from an angled position by Elton Da Silva and from the rebound the defence failed to clear the danger so that Henrique Maciel placed easily in goal.  Three minutes later the Citizens could have added another goal but a strike by Shaun Bajada hit the cross bar and from the rebound Henrique Maciel failed to take the opportunity to conclude from an ideal position.  The Hotspurs had a goal scored by Christian Mercieca that was disallowed for an offside infringement. The Hotspurs suffered a setback on 29 minutes when they were reduced to ten players on 29 minutes when Ferdinando Apap was shown a straight red card for a foul away from the action on Claudio Antunes.  The Hotspurs however continued to dictate matters and on 32 minutes they added another goal through a curling shot by Henrique Maciel following a personal action that ended out of the reach of Xewkija's goalie.  During the final stages of the first half Xewkija tried to be more adventurous and on 33 minutes a header by Claudio Antunes following a cross by Joseph Cefai was well saved by goalie Adrian Parnis.  On 42 minutes Xewkija's Daniel Bogdanovic entered Victoria's area with a personal action but ended on the floor following a challenge from Lawrence Grima but the referee waived play-on despite protests from Xewkija's players.  The same Bogdanovic protested for another penalty one minute later when he ended again on the floor inside Victoria's area as he tried to pass through two opponents. In the following action the Hotspurs operated a counter break but Elton Da Silva failed to conclude the action.  On 45 minutes a header by Xewkija's Claudio Antunes from a cross by Milos Stojanovic ended on the roof of the net.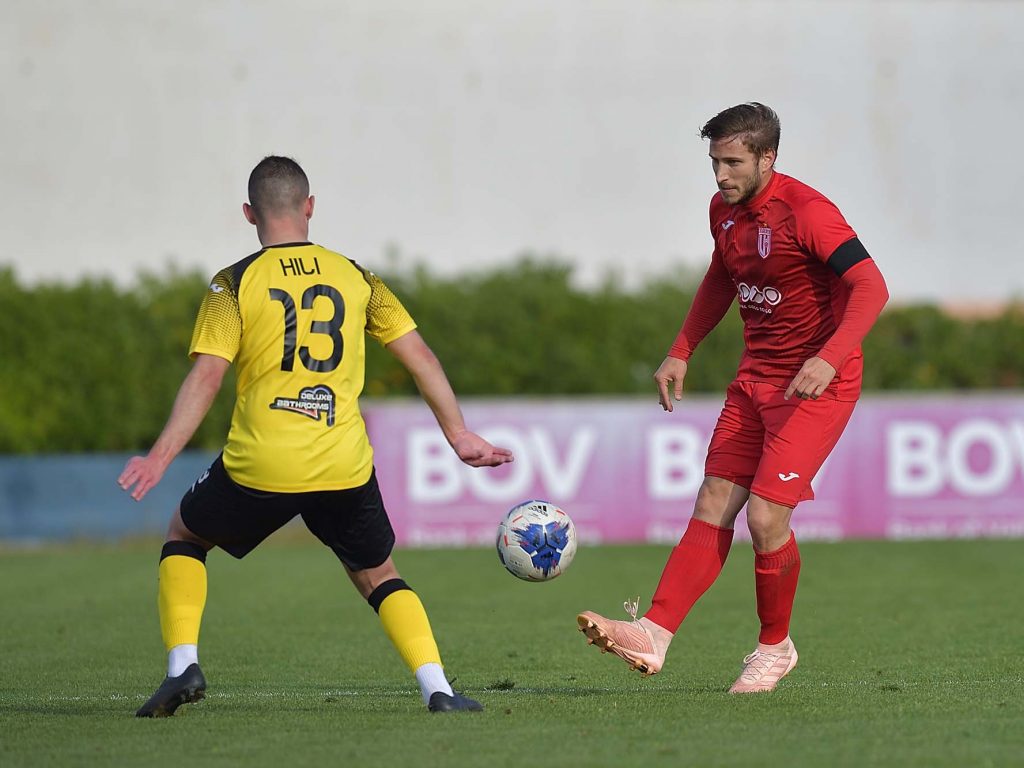 Xewkija maintained their momentum after the resumption and reduced the score on 47 minutes when a shot by Claudio Antunes was partially saved by goalie Adrian Parnis and form the rebound substitute Christian Bugeja arrived on the ball at the edge of the area and concluded in goal with a shot on the run. On 50 minutes Xewkija could have scored another goal but substitute Rodney Buttigieg incredibly missed the ball following an inviting low pass by Joseph Azzopardi.  In the following action the Hotspurs operated a fast counter break where Emiliano Lattes unmarked Christian Mercieca who fired in goal with a fine strike.

Two minutes later the Hotspurs could have added another goal but Xewkija's goalie Mark Grima made an important intervention to block a shot by Christian Mercieca.  On 53 minutes Xewkija scored the second goal when a header by Claudio Antunes from a corner kick by Gennaro Hili was saved to another corner by Victoria's goalie Adrian Parnis and form the same corner kick by the same Gennaro Hili, Claudio Antunes headed inside the area and Sergio Arturo Martinez Villa concluded in goal with an overhead kick.  However, before the restart the same Martinez Villa was sent off by the referee for fighting with Victoria's goalkeeper in an attempt to recover the ball from the net and the two sides continued the match with ten players each on the field of play.  Xewkija were demoralised and as time passed by the Hotspur regained full command of play and started to create more dangerous actions. On 57 minutes a shot by Elton Da Silva was well saved to a corner by goalie Mark Grima and form the same corner action a shot by Christian Mercieca was turned to another corner by Xewkija's keeper.  One minute later goalie Mark Grima was called to make another good save to block a shot by Emiliano Lattes. On 71 minutes a strike by Victoria's Henrique Maciel missed the target and one minute later Emiliano Lattes entered Xewkija's area but tried to pass the ball to Elton Da Silva instead of trying to hit the target but Xewkija's defence recovered in time and cleared the danger.  Xewkija's best scoring opportunity during the last part of the encounter arrived on 80 minutes but a header by Claudio Antunes form a good position following a free kick by Daniel Bogdanovic ended just wide. The Hotspurs scored their fifth goal on 84 minutes when Xewkija's keeper partially saved a close ranged shot by Elton Da Silva and Emiliano Lattes placed in goal from the rebound.  Two minutes later Elton Da Silvaincreased the lead with a low drive from the left hand side of the area following a personal action and less than a minute later the same striker had another attempt that was well saved by Xewkija's keeper.  On 89 minutes Elton Da Silvamade the final score 7-2 for the Hotspurs when he entered Xewkija's territory with a personal action and concluded in goal with a low shot.  With this goal Da Silva registered a personal hat-trick and also regained leaderships the top scorer of the top championship with 28 goals.
Referee: Stefan Pace
Source: http://www.gozofa.com

Next match
Latest results
GFA Cup - Final
Gozo Stadium | 05 May 2019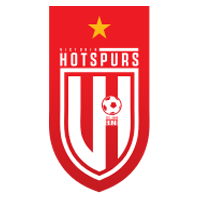 3 - 2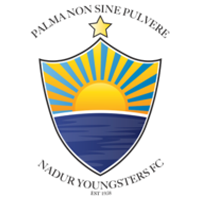 Victoria Hotspurs F.C. v Nadur Youngsters F.C.
Fixtures 2018/2019