Victoria Hotspurs eliminated from 1st Division KO in a dramatic game
GFA KO Division I: Q/final
Gozo Stadium – 12 December 2018
Victoria H FC : 3 (S. Miloskovic 44', F. Apap 60', E. Da Silva 68')
Parnis, F. Apap, J.M. Vella (A. Debrincat), C. Mercieca, M.J. Bezzina (A. Mizzi), S. Miloskovic, J. Pace, J. Bajada, D. Sowatey, E.A. Da Silva, E.P. Lattes.
Nadur Y FC : 4 (D. Sowatey o.g. 5', D.M. Bustos 24', 51'pen, 87')
Vella, T. Souza Da Silveira, C. Abela, D. Farrugia, L. Tabone, I. Xuereb, M.J. Barbosa, D.M. Bustos, S. Attard, J. Buttigieg, Y. DJ. Messias.



MATCH REPORT
In the last match from the quarter final stage of the Knock Out competition for the first division Nadur Youngsters obtained a 4-3 win over holders Victoria Hotspurs and now they become serious contenders to win the competition for the second time in their history.  The match between two of the main challengers for the honours this season lived up to the expectations and the outcome could have gone either way. The two sides confirmed that they have the potential to aim for the honours, particularly as they both have strong character and also quality players who can determine important matches.  In this match Nadur had a two-goal led during two stages but the Hotspurs managed to recover the deficit so that the qualification was still uncertain until the final stages of the encounter. Nadur clinched the win with a goal that arrived three minutes away from the end of the regular time and their hero was undoubtedly Daniel Mateo Bustos who registered a personal hat-trick.
Nadur had an excellent start and opened the score in the fifth minute of play through an own goal committed by Victoria's central defender Daniel Sowatey who tried to clear a low cross form the right flank by Shaun Attard.  The Hotspurs replied on 9 minutes through a strike by Joseph Mario Vella that was saved to a corner by goalie Franklin Vella and on 18 minutes the same goalkeeper was called to make a difficult intervention to block a free kick by Elton da Silva.  Nadur doubled the score on 24 minutes when Shaun Attard entered Victoria's area from the right flank and from his low pass Daniel Mateo Bustos placed in goal with a low drive.  Three minutes later the Hotspurs replied with a shot by Emiliano Lattes that ended high and on 37 minutes Victoria's Michael Bezzina had a shot from close distance that was saved with difficulty to a corner by goalie Franklin Vella.  One minute later Victoria's Elton Da Silva had a good shot that ended wide and on 43 minutes Nadur operated a dangerous counter break that was stopped for an offside infringement. The Hotspurs re-opened the issue with a goal that arrived on 44 minutes.  A shot by Elton Da Silva was partially saved by goalie Franklin Vella and from the resultant melee Stanimir Miloskovic pushed the ball in goal despite a challenge by two defenders.

The Hotspurs tried to maintain pressure on Nadur's defence after the break and on 46 minutes they were dangerous through a free kick by Elton Da Silva that was saved in two attempts by goalie Franklin Vella.  However, Nadur regained the two-goal lead on 51 minutes when the referee awarded a penalty for a foul by Daniel Sowatey on Marcelo Barbosa and Daniel Mateo Bustos converted from the spot kick.  Two minutes later Nadur could have increased the lead but a strike by Yuri De Jesus Messias ended high.  The Hotspurs were not demoralised and reduced the deficit to just one goal on the hour mark when a header by Ferdinando Apap following a cross by Christian Mercieca hit the crossbar and from the rebound the same Apap concluded in goal with a flying header.  On 62 minutes Nadur's Shaun Attard concluded badly from a good position and one minute later an effort by Victoria's substitute Andrew Mizzi was blocked to a corner by the defence.  The Hotspurs levelled the score on 68 minutes through a direct free kick by Elton Da Silva that ended out of the reach of goalie Franklin Vella.  The match became much more exciting in the remaining minutes.  On 84 minutes Nadur's Marcelo Barbosa had a shot that was well saved by goalie Adrian Parnis and the same goalkeeper made a spectacular intervention on 85 minutes to turn to a corner a strike by Marcelo Barbosa that got a deflection by a defender.  Nadur regained the lead and scored the goal that decided the issue on 87 minutes when Yuri De Jesus Messias released Daniel Mateo Bustos inside Victoria's area and the latter netted easily with a low drive.  The Hotspurs could have forced extra time on 90 minutes but a shot by substitute Andrea Debrincat following a short clearance by the defence ended just wide.
Referee: Mario Apap
Source: http://gozofa.com/news/
Next match
Latest results
GFA Cup - Final
Gozo Stadium | 05 May 2019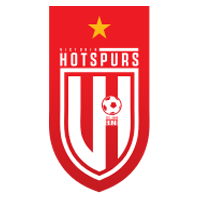 3 - 2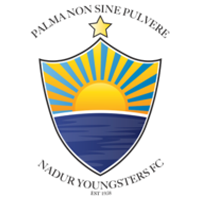 Victoria Hotspurs F.C. v Nadur Youngsters F.C.
Fixtures 2018/2019