1959-1960
Victoria Hotspurs inaugurated the first club house in December 1959, known as 'il-club tal-Luqa' in St.Francis Square.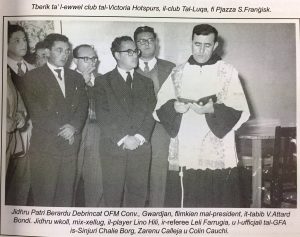 The team
19/03/60 - Starting line-up vs Melita Eagles = 1-2 (Alex Gollcher)
Back Row from Left: Joe Zammit, Joe Grech, Lino Hili, Freddie Mizzi, Alex Gollcher, Lino Debono
Front Row: Leli Farrugia, Ganni Farrugia, Joe Camilleri, Pullu Demmanuele, Colin Apap
Mike Galea Cup
25.10.59
Quarter Final
vs Nadur Youngsters
0-1
Cutajar Cup
10.01.60
Semi Final
vs St.George's
0-1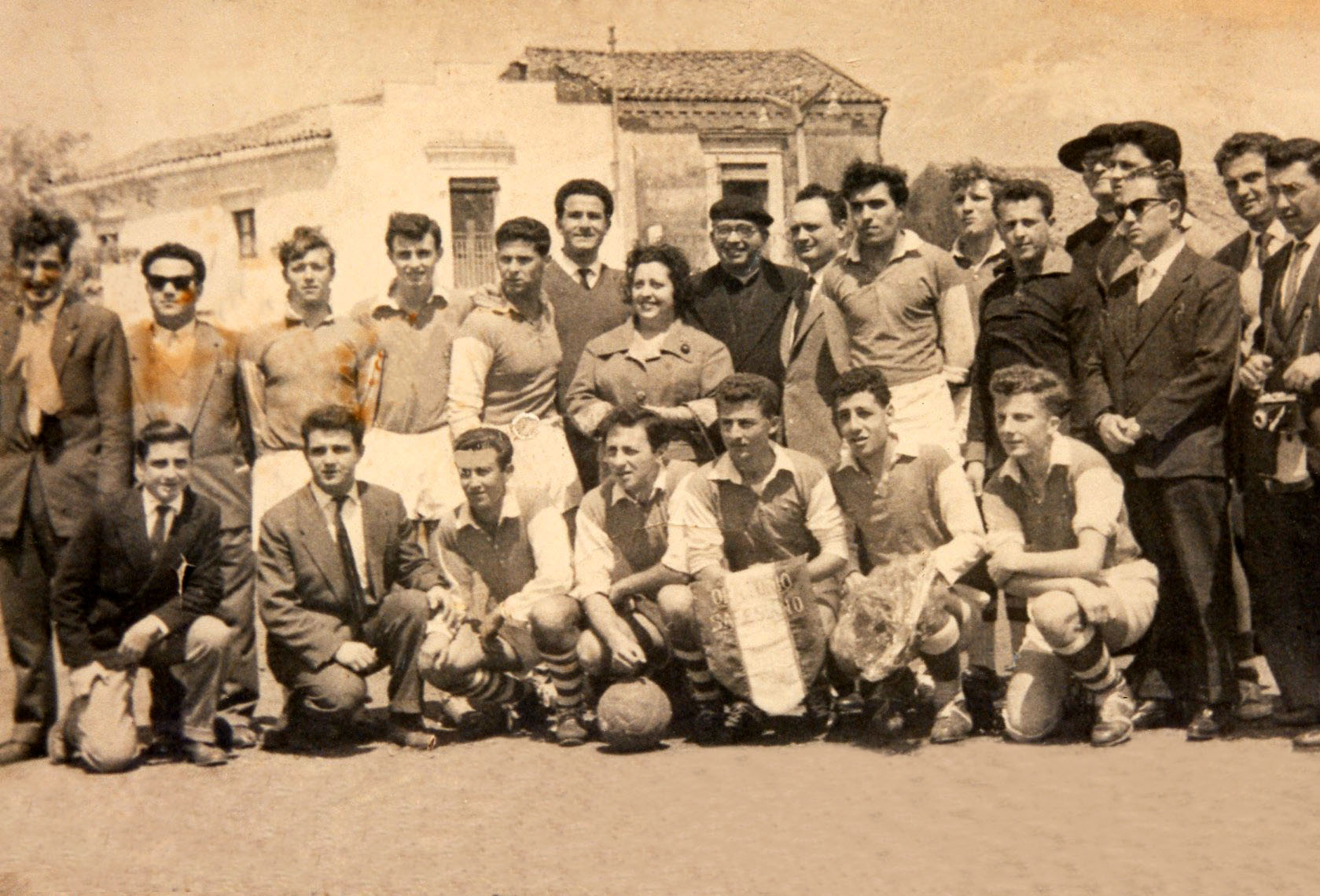 Before the game in San Gregorio in Catania together with the Major and also members of Victoria Hotspurs committee.
The two teams together = Victoria Hotspurs vs Melita Eagles
During this year, on 1st May, Victoria Hotspurs organised their first tour to Catania. Here we played a friendly match against Oratorio Salesiano San Gregorio. The game finished 1-1, where Joe Camilleri was the scorer.
This was the first time that a team from Gozo went to play overseas.
Although a number of regular players did not manage to be part of this tour, the team included three players that later became famous in politics. These were; Anton Tabone (ex-Minister of Gozo and ex-Speaker of Parliament), Lino Debono (ex-PL house member) and Victor Galea (ex-PN house member).