Victoria Hotspurs start the Gozo Football League with a draw
GFA BOV Gozo Football League Division I – Match Day 1, Gozo Stadium
Victoria Hotspurs FC : 1
Sannat Lions FC : 1
Scorer: Andrea Debrincat
Red Cards: Jason Pace (VH), Kakra Boakye Mensa (VH)
D. Spiteri, E. Serrano Valero, C. Vella, J. Azzopardi, A. Debrincat (C. Attard), K. Boakye-Mensa, J. Pace, A. Azzopardi, O.G. Fernandes, E. Xiberras (S. Bajada), K. Suso Kebba
Sannat Lions and Victoria Hotspurs shared the spoils following a draw of two goals so that the two sides earned their first point in the championship. The Hotspurs were favourites to win the match as they are aiming to be among the teams in the top positions on the table. However, the Citizens compromised their match as they had two players sent off during the encounter so that they found it very difficult to convert their technical and physical superiority into goals. On the other hand Sannat struggled during the first part of the match to neutralise Victoria's play and took advantage of the extra players on the field as they defended with more players and defended the positive result until the end of the encounter.
Timeline
Sannat tried to surprise their opponents during the opening minutes but the Hotspurs we well deployed an soon gained command of play.
11' Sannat's goalie Lorjean Xuereb was called to make a good save to block two attempts in consecutive actions by Kebell Suso Kebba and Olimpio Gabriel Fernandes.
13' Victoria's Kakra Boakye-Mensa entered Sannat's area and from his low cross Kebell Suso Kebba hit badly and the goalkeeper saved without difficulty.
25' (0-1) Victoria Hotspurs opened the score through a header from close distance by Andrea Debrincat following an inviting cross by Jason Pace.
36' The same Jason Pace had a good strike that was neutralised by Sannat's goalie Lorjean Xuereb.
43' (red card) Victoria Hotspurs ended up playing with ten players when Jason Pace was sent off after receiving a second yellow card for a foul in the midfield on Henry Fabian Solis.
HT (0-1)
For the second period Sannat came out aggressive in an attempt to level the score but as time passed by they failed to capitalise from two more players on the field of play so that the Hotspurs remained in contention for the win until the end of the encounter.
35 sec. (1-1) Sannat scored the equaliser through a tap-in by Lucas Silva Gomes following a good move inside Victoria's area by Henry Fabian Solis.
2' The Hotspurs went very close to regain the lead when Sannat's defence cleared badly and the ball arrived to Kebell Suso Kebba, but the latter concluded incredibly wide with an open goal at his mercy.
8' (red card) Victoria Hotspurs were reduced to nine players when Kakra Boakye-Mensa was shown a red card for a tackle on Fabian Xuereb in the midfield.
16' Victoria's keeper Daniel Spiteri was almost surprised following a strike from outside the area by Nebojsa Buciljevic but the ball ended in a corner.
20' Sannat had their best scoring opportunity but Lucas Silva Gomes incredibly lifted over the crossbar from close distance following an inviting cross by Nebojsa Buciljevic.
21' The Hotspurs replied with a shot form outside the area by Olimpio Gabriel Fernandes that ended over the crossbar.
25' Victoria Hotspurs operated a good action by Andre Azzopardi who entered Sannat's area from the left flank but his low cross aimed towards an unmarked Kebell Suso Kebba was cleared from the goalmouth to a corner by central defender Lucas Baretto Da Silva.
30' Victoria's central defender Elkin Serrano Valero headed in goal from a free kick but the goal was disallowed for a foul by the same player on the goalkeeper.
31' Sannat replied with another good action by Henry Fabian Solis who entered the area but his low cross aimed to reach Lucas Silva Gomes was blocked in time by central defender Justin Azzopardi.
37' Sannat created dangerous action but a header by substitute Daniel Borg following a cross by Aaron Azzopardi got a deflection and the ball ended in a corner.
39' Sannat's last scoring opportunity for Sannat arrived through a strike by Dylan Bellotti that missed the target.
Referee: Daniel Portelli
Source: Gozo FA
Next match
5

days

17

hrs

4

mins

16

secs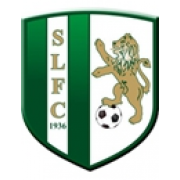 Sannat Lions F.C

Victoria Hotspurs F.C.
30/10
1st Division KO
Kercem Arkafort Stadium | 17:00
Latest results

Kercem Arkafort Stadium | 23 October 2021

5 - 0
Victoria Hotspurs F.C. v Xaghra United
Fixtures 2018/2019
1st Division KO
Kercem Arkafort Stadium | 17:00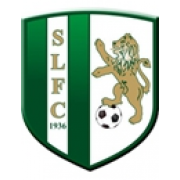 30/10

Sannat Lions F.C v Victoria Hotspurs F.C.